Contact Us
Call
800-886-2629
or fill out our form for more information.
Follow Us
Join Our Newsletter
Enter E-mail Address:
AchieveMax® Motivational Speakers and Custom-designed Seminars and Keynote Presentations
AchieveMax® professional speakers custom-design seminars and keynote presentations to meet your organization's needs. Our seminars can be scheduled for half-day, full-day, or multiple-day sessions. Keynote presentations and break-out sessions for your conferences and conventions can be scheduled according to your organization's needs.
To learn more about our speakers, on-site training, keynote presentations, or consulting services, please call 800-886-2629 or fill out our form.
AchieveMax® Professional Speakers Introduction
Below you'll find a brief description of our speakers. For a more detailed biography and list of topics, please click on the speaker's name or photo.
Harry K. Jones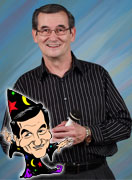 As a keynote speaker and seminar leader, Harry K. Jones has appeared all over North America addressing topics such as change, customer service, creativity, employee retention, goal setting, leadership, networking, stress management, teamwork and time management. Some of Harry's diverse clients include Bed, Bath & Beyond, Down River Association of Realtors, ESPN, Genisys Credit Union, Holy Rosary Medical Center, Palace Sports & Entertainment, ResCare, Saks Fifth Avenue, the Tampa Bay Buccaneers, TRW, and West Virginia University.
Jeffrey W. Drake, Ph.D.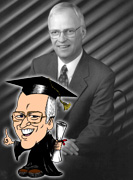 Dr. Jeffrey W. Drake is a professional speaker and consultant with more than 35 years of experience in the management, psychology, and training fields. As a professional speaker, Jeff has made presentations on subjects such as communication styles, creative problem solving, goal setting, leadership, project management, stress management, teamwork, and time management. Jeff's client list includes the American Society of Employers, Center for Banking Education, C.U. Processing, Inc., IBM, Michigan Department of Education, Myriad Genetic Laboratories, Real Estate One, Sony, and Schering-Plough Research Institute.
Shelley R. Riebel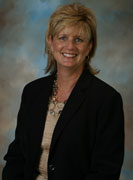 As an inspirational speaker, Shelley R. Riebel makes presentations ranging from human resources to sales to professional development topics. She helps businesses develop business plans, training plans and resolve internal conflict. Shelley is instrumental in developing sales cultures and helping to improve company morale, motivation and productivity. Some of Shelley's clients include MCS Kenny, Minnesota Pharmacists Association, Riverwood Maritime Credit Union, and Virginia Medical Group Management Association.
Contact Us for More Information
Please call us within the U.S. at 800-886-2MAX, fill out our form, or send us an e-mail at .